Climate-Fact-Sheets for Regions
Within the project LIFE LOCAL ADAPT four climate-fact-sheets have been established for four European regions:
North-West Czech Republic

Saxony, Germany

Styria, Ausria

Vizdeme, Latvia
The Climate-Fact-Sheets prepared within the framework of LIFE LOCAL ADAPT take up the basic concept of the GERICS Climate-Fact-Sheets and provide the corresponding climate information for the four regions Saxony, Styria, the north-west territory in the Czech Republic and the region around Valka in Latvia. The selected climate parameters were coordinated in the LIFE LOCAL ADAPT consortium. In this way it is ensured that the results are comparable between the regions.
Climate parameters shown in the fact sheets
North-West Czech Republic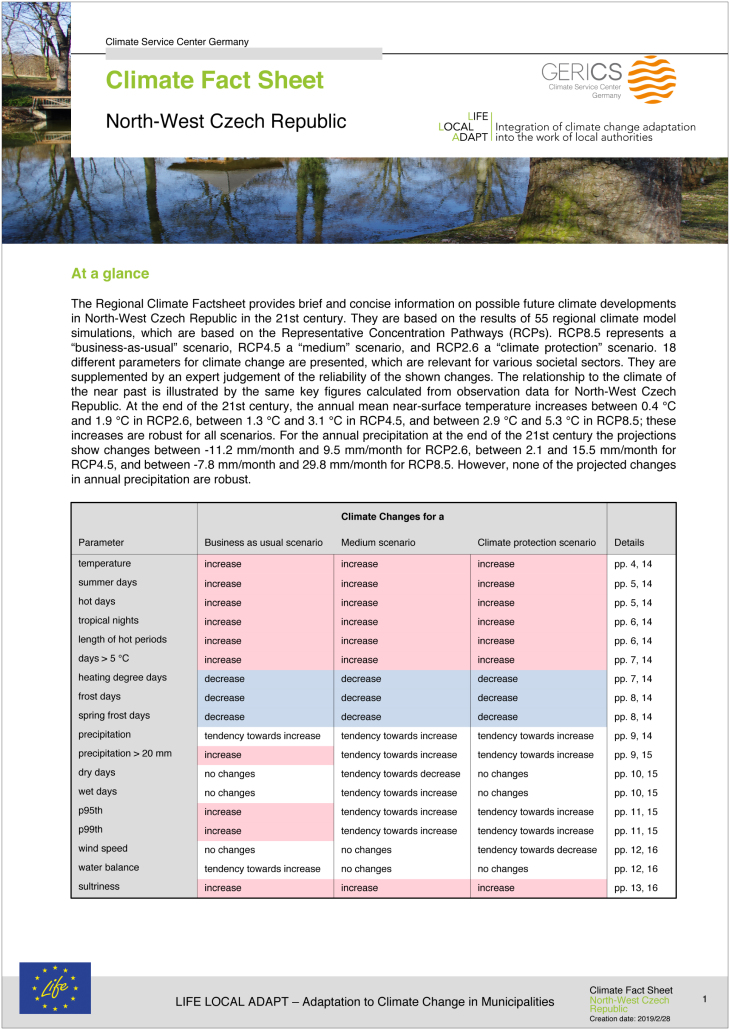 LLA CFS Czech Republic (35,2 MB)
---
Saxony, Germany
LLA CFS Saxony (21,5 MB)
---
Styria, Austria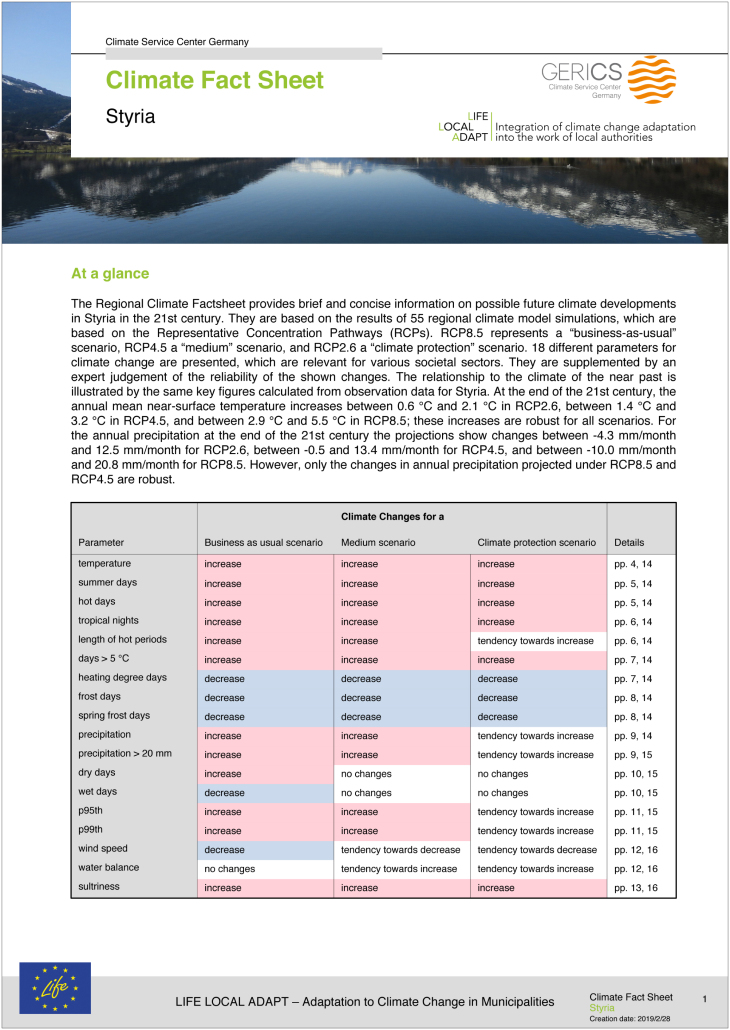 LLA CFS Styria (22,2 MB)
---
Vizdeme, Latvia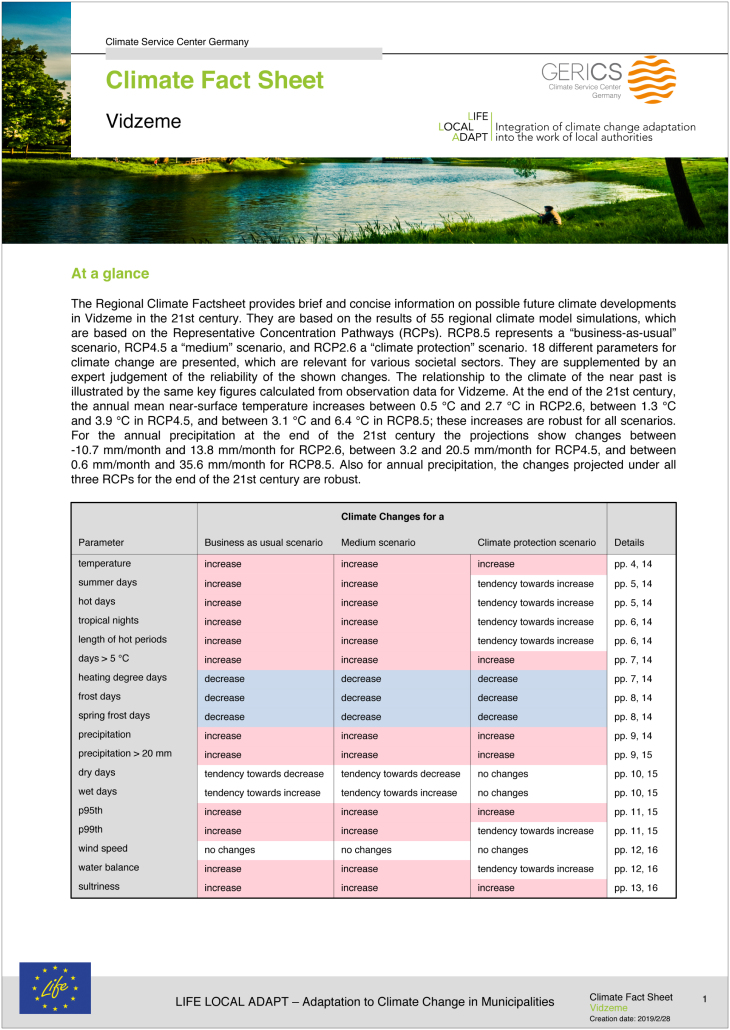 LLA CFS Vizdeme (27,5 MB)
further information on LIFE LOCAL ADAPT
---
Project LIFE LOCAL ADAPT
Homepage LIFE LOCAL ADAPT